The Gilbreth Network
Site Index
About the Gilbreths
Gilbreth Books
Gilbreth Links
Gilbreth Photos
Bulletin Board
Thank you for visiting the Gilbreth Network. Please bookmark our site and visit again.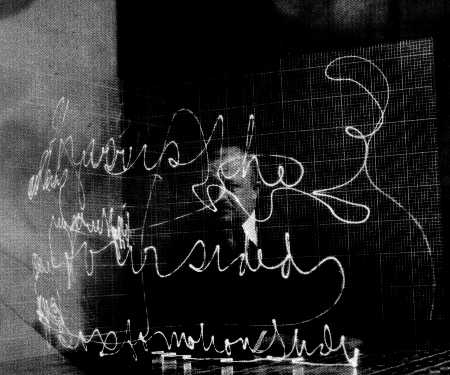 Above: Frank Gilbreth, Four-sided motion study
Welcome...
...to the on-line home of the Gilbreth Network. The Network was begun in 1996 by David Ferguson to connect people worldwide who have an interest in the lives and work of efficiency experts Frank and Lillian Gilbreth. The Network publishes a quarterly print newsletter for members, The Quest.We have now expanded to an on-line presence so that we may help other researchers locate resources about the Gilbreths and promote discussion of research topics.
Please take a moment to sign our guest book and post your research questions on our bulletin board. If you have any questions about the Gilbreth Network, please contact David Ferguson at dferg@metro.net.